"Vision of a Spiritual Path" Albuquerque Journal May 7, 2022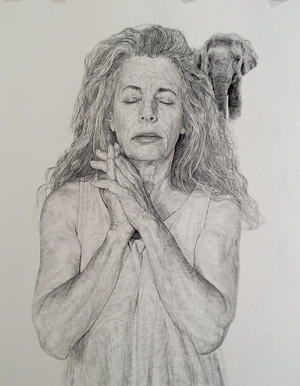 Estancia artist awarded fellowship by Jentel Artist Residency Program

BY IVAN LEONARD / JOURNAL STAFF WRITER

PUBLISHED: SATURDAY, MAY 7TH, 2022 AT 3:02PM

It was an eventful day for Diane Marsh of Estancia as she was awarded a fellowship by the Jentel Artist Residency Program. Jentel Arts is situated n a rural setting on a working cattle ranch in Lower Piney Creek Valley, 20 miles southeast of Sheridan, Wyoming. While Wyoming is a far cry from New Mexico, they both have beautiful sties to offer. "I am going to enjoy experiencing the cities of Buffalo and Sheridan, Wyoming as they are both very historic western cities, so that will be nice," Marsh said. "Then just being in a quiet place with a couple of other artists and getting some work done will be a nice change of pace." Sheridan and Buffalo are 47 miles apart and straddle the Bighorn National Forest. Marsh is among the award recipients focusing on their own creative projects at this working retreat for artists and writers. A panel of arts and literary professionals review samples of artwork and manuscripts before making final recommendations for the residency awards.
---
"Death is a Hard Teacher: Diane Marsh" New York, March 13, 2022 - April 17, 2022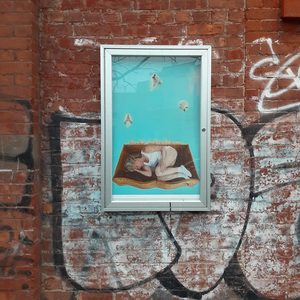 "DEATH IS A HARD TEACHER: DIANE MARSH" 2022, oil on wood, exhibited at CLEA RSKY Projects Inc.
925 BERGEN ST. BROOKLYN, NY 11238 CLEA RSKY PROJECTS INC IS A 501(c)(3) PROJECT BASED ENTITY THAT SHOWCASES ARTISTIC EXPERIMENTATION AND IRREVERENT EXHIBITION FORMATS. CLEA RSKY WAS UNDERTAKEN IN THE HOPES OF FINDING NEW WAYS OF RELATING TO VISUAL AND PREFORMING ART OUTSIDE OF THE CONVENTIONS THAT HAVE HERETOFORE BEEN PRESENTED TO US.

---
SW Contemporary: Milner Women in the Arts Lecture & Exhibit Series: Diane Marsh October 14, 2021 @ 6:30 pm - 8:30 pm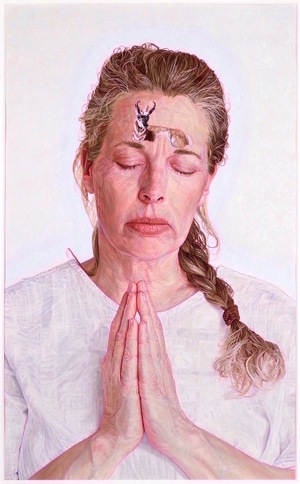 New Mexico based artist Diane Marsh will give a lecture on her experience as a woman in the arts, followed by an opening reception at the Frances McCray Gallery of Contemporary Art on the Western New Mexico University campus. The exhibit "Diane Marsh: A Merging of Worlds" runs through November 11, 2021.